CATALOGUE
 Quick search by code or description

A new way of understanding the roller, no longer as a simple tool for applying color, but as an indispensable ally for the applicator.
Ideal for applying any enamel or paint, they guarantee performance at the top of the category at an economically advantageous prices.
Renewed in content, image and packaging, the new range of Brushes Boldrini is at the absolute forefront in terms of performance, appearance and commercial solutions.
Effects No Limits has always been synonymous of decoration, special effects and special applications.
Not only paint brushes and rollers, but also spatulas, trowels, scrapers and accessories. Everything you need to complete any process in the best possible way.
New collection of high quality buckets and trays. We produce these new products from high quality recycled polyethylene..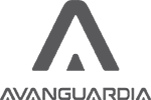 Avanguardia brushes represent the best combination of advanced raw materials and innovative technical solutions.
In the product line Avanguardia, Pennelli Boldrini, gathering over 60 years of experience, offers its customers the most complete, efficient and rational selection of paint rollers on the market.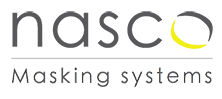 OUR EXHIBITION LAYOUTS
We have always dedicated a lot of resources to the research and development of new media and communication tools, useful to increase the turnover of the products and also to rationalize products range and stocks.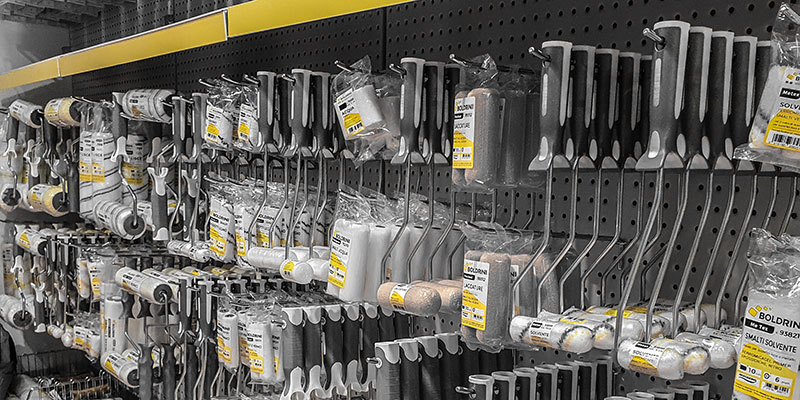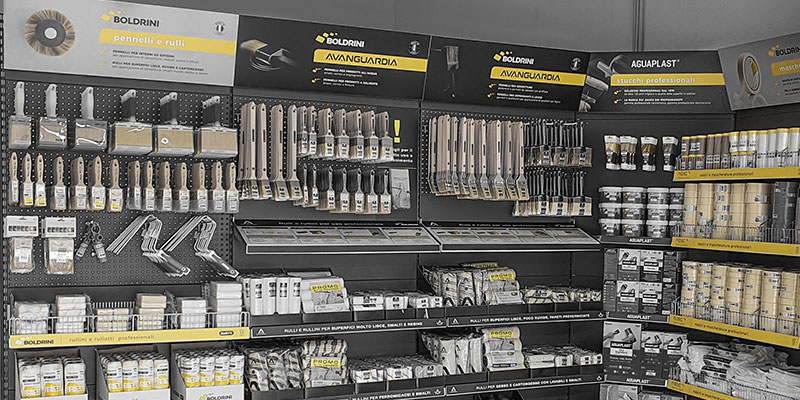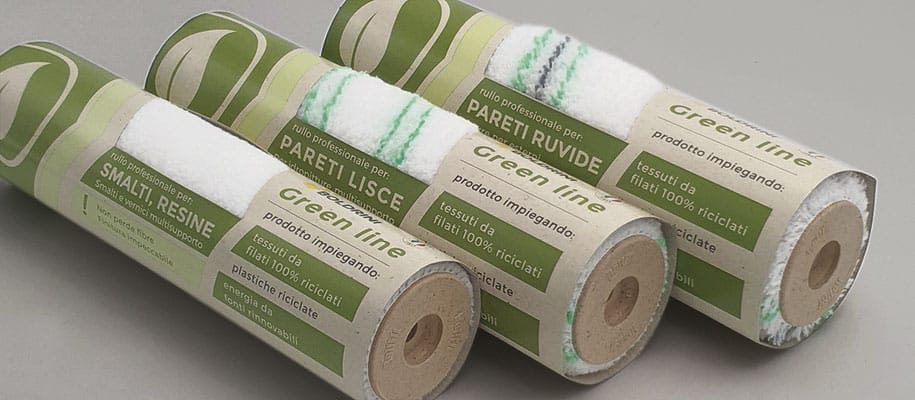 ETHICS AND SUSTAINABILITY
Our company is actively committed to reducing its environmental impact.
Inthis regard, we have embarked on a path that includes the following activities: